KEynote

Speakers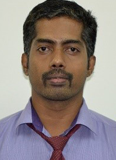 Prof. KANNIMUTHU SUBRAMANIYAM
Karpagam College of Engineering, Anna University, Chennai, India

Bio: Kannimuthu Subramaniyam is currently working as Professor in the Department of Computer Science and Engineering at Karpagam College of Engineering, Coimbatore, Tamil Nadu, India. He is also an In-Charge for the Center of Excellence in Algorithms. He is an IBM Certified Cybersecurity Analyst. He did PhD in Computer Science and Engineering at Anna University, Chennai. He did his M.E (CSE) and B.Tech (IT) at Anna University, Chennai. He has more than 15 years of teaching and industrial experience. He is the recognized supervisor of Anna University, Chennai. Two PhD candidate is completed their research under his guidance. He is now guiding 7 PhD Research Scholars. He has published 54 research articles in various International Journals. He published 2 books ("Artificial Intelligence" & "LinkedList Demystified-A Placement Perspective" and 3 Book Chapters (WOS / Scopus Indexed). He is acting as mentor / consultant for DeepLearning.AI, Hubino, MaxByte Technologies and Dhanvi Info Tech, Coimbatore. He is the expert member for AICTE Student learning Assessment Project (ASLAP). He has presented a number of papers in various National and International conferences. He has visited more than 75 Engineering colleges and delivered more than 125 Guest Lectures on various topics. He is the reviewer for 35 Journals and 3 Books. He has successfully completed the consultancy project through Industry-Institute Interaction for ZF Wind Power Antwerpen Ltd., Belgium. He has received funds from CSIR, DRDO and ISRO to conduct workshops and seminars. He has completed more than 610 Certifications (41 Specializations and 4 Professional Certifications) in Coursera, Hackerrank and NPTEL on various domains. He has guided a number of research-oriented as well as application-oriented projects organized by well-known companies like IBM. He is actively involving in setting up lab for Cloud Computing, Big Data Analytics, Open-Source Software, Internet Technologies etc., His research interests include Artificial Intelligence, Data Structures and Algorithms, Machine Learning, Big Data Analytics, Virtual Reality & Blockchain.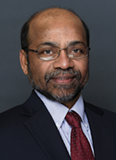 Prof. Vijayan K. Asari
University of Dayton, USA
Bio: Dr. Vijayan Asari is the University of Dayton Ohio Research Scholars Endowed Chair in Wide Area Surveillance and a professor with the Department of Electrical and Computer Engineering. He is also the director of the Center of Excellence for Computational Intelligence and Machine Vision (Vision Lab).Dr. Asari has received many awards for his teaching, research and leadership including the Vision Award for Excellence in August 2017, Sigma Xi George B. Noland Award in April 2016, and the Outstanding Engineers and Scientists Award for Technical Leadership in April 2015. Dr. Asari has been selected as a Fulbright Specialist by the Fulbright Specialist Program of the U.S. Department of State's Bureau of Educational and Cultural Affairs (ECA) and World Learning in August 2017. He was elected as a Fellow of SPIE (Society of Photo-Optical Instrumentation Engineers) in November 2018.Dr. Asari has published, and co-authored with his graduate students and colleagues, more than 600 research articles, including an edited book on wide area surveillance and more than 100 peer-reviewed journal papers, in the areas of image processing, computer vision, pattern recognition, machine learning, deep learning and high performance digital system architecture design.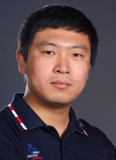 Prof. Jian Li
Shanghai Jiao Tong University, China
Bio: Jian Li received the PhD degree in computer science from the "Institut National Polytechnique de Lorraine (INPL)"- Nancy, France, in 2007. He is currently a professor in School of Software, Shanghai Jiao Tong University. He is an ACM member, IEEE senior Member and CCF member. His research interests include virtualization, networking system and cloud computing. He has fruitful publications in the related scope, and the representative publications include PPoPP, ATC, SoCC, VEE, INFOCOM, ICPP, DATE, TPDS, JSAC, TDSC, TCC, JSA, etc.